Our Store!
Purple Woman - CD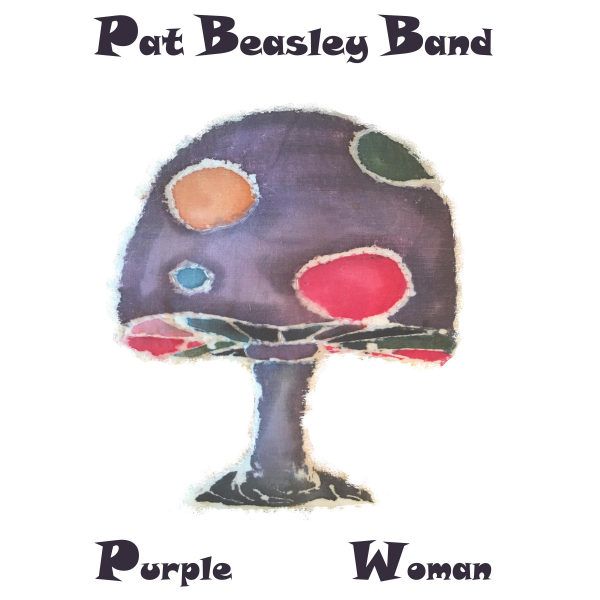 Purple Woman PBB's brand new album to be released early February of 2020. Purple Woman is a collection of songs, poems, and writings composed over the past 20 years. Thisthird release from PBB, features Stirling Walsh on bass and Chris Bratta on drums. We had Evan Stone come back in for some tasty keys and Drew Fisher on harmonica. The first three songs 'Bad Man', 'Bible Belt Drinking' and 'Demons' navigate themes of family, religion, faith and racism from Pat's experiences living in the south. 'Doggie Blues' lightens the tone with its blues oriented up-beat feel and down home lyrics. 'Highway' and 'Old Dog Hobo' span everything from love, vengeance, dogs, hobos, and bass solos. The album ends with 'Purple Woman', a song about awakening. Includes shipping, All items to ship out in February 2020.
Soul Happy - CD
Soul Happy is Pat Beasley Band's second album, but our first fully produced, mixed, and mastered album. We leaned a little 'jam band' and had the amazing Andy Wood sit in on guitar for 2 tracks and mandolin for 2 tracks. This album includes 'Soul Happy', 'Talk Real Smooth', 'Godfather Time', 'Long Road', 'Alright', 'Kill the Cat - If You Love Me', and 'Bag'. Check out The Daily Time's review of the album by Steve Wildsmith here, https://www.thedailytimes.com/entertainment/pat-beasley-makes-a-soul-happy-stop-on-the-ever/article_686e2190-3711-5d2d-bfdb-58a3d216070e.html. Shipping included in cost. All items to ship out in February 2020.
Back Down to Georgia - CD
Pat Beasley Band's first release from 2014 including many of our most requested songs. BD2G is a mix of country, rock, and Americana. Pat played all the instruments except for the drums by Dave Dewitt and banjo by Kyle Przybyszewski. Track list includes 'Back Down to Georgia', 'Full Sized Truck', 'Dumb Boy', 'Hold on Me Now', 'Money', 'Robbing Banks', 'Tell Her', 'Whiskey Blues', and 'Loose Hand Cannon'. Shipping included in cost. All items to ship out in February 2020.
All 3 PBB CDs Bundle - Back Down to Georgia, Soul Happy, and Purple Woman
Go ahead and grab the whole collection! Includes all three CD's and shipping! All items to ship out in February 2020